Description
Rockwool Cladding Roll
High performance industrial insulation
Rockwool Cladding Roll is an ideal and economical industrial insulation for use in lightweight cladding applications on commercial or industrial framed buildings.
Rockwool Cladding Roll (plain faced) is specifically designed to provide a perfect solution for both roof and wall applications.
Please note : Where additional tensile strength may be required, for example in vertical applications, we would recommend upgrading to our foil faced Cladding Roll.
 Fire Classification A1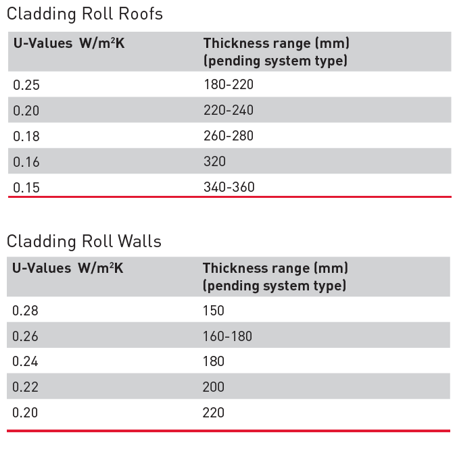 Downloads