Description
Concrete screws are designed and manufactured so that the thread of the screws taps into concrete, block or brick. The threads are hardened without making the body of the screws so brittle that the screws shear off.
When you need a fastener that gives you speedy anchoring of your objects to concrete, not worried about the appearance, then an excellent choice is the hex concrete screw.
Typical Applications
Use in various light to medium duty applications in base materials including hollow core concrete slabs, uncracked concrete, lightweight concrete, aerated concrete, chipboard, gypsum block, gypsum board and wood.
Use for screen enclosures, storm shutters or marine applications.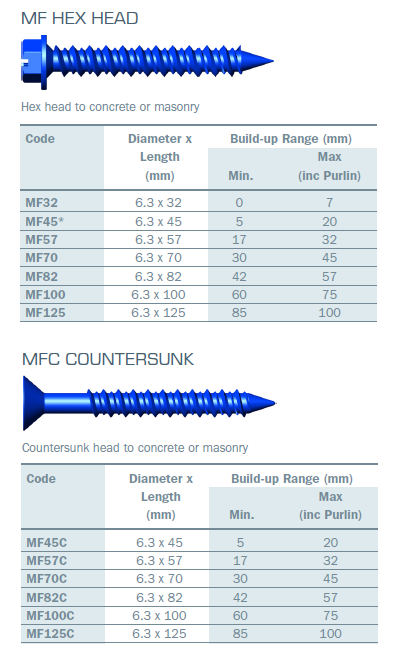 Downloads