Description
Metrotile Bond (Pantile Effect)
Available in a choice of colours to suit your projects design and planning requirements (You can request any colour, but this may increase lead times)
Just like all Metrotile products, the Metrotile bond (Pan tile effect sheeting) are high quality, stylish and provide superior benefits to traditional roofing materials.
Metrotile .410mm profiles are suitable for most standard roofing applications. Each tile is equivalent to eight conventional roof tiles. The tiles can be fixed by overlapping and fixing from vertical down to a 10 degree pitch providing excellent strength and durability.
In applications where vandalism is a concern the Metrotile bond is also available in .900mm profiles for increased resistance on busy rooftops.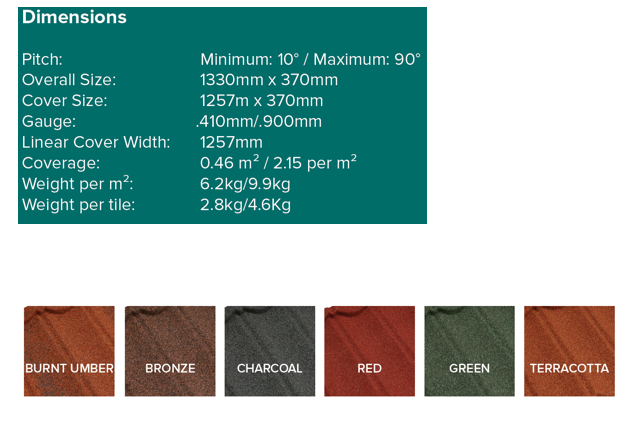 Downloads